Our Company
Coral Fabrics has long been known as a major purveyor of Contract textiles. For over 40 years, we have been the go-to fabric resource for Healthcare, Institutional, Government, Educational and Corporate environments. Founded in Chicago, Coral was originally known as "Coral of Chicago" and we initially made our name as a purveyor of casements - open weave drapery, widely used in office windows at the time. In our first ten years, we became one of the leading suppliers of casements for corporate office spaces. As the market began to change, demand grew for different types of fabrics at the window and elsewhere in contract spaces. We expanded the Coral product line to include upholstery fabrics, privacy curtains and other types of textiles for drapery, meeting the demands of the evolving market.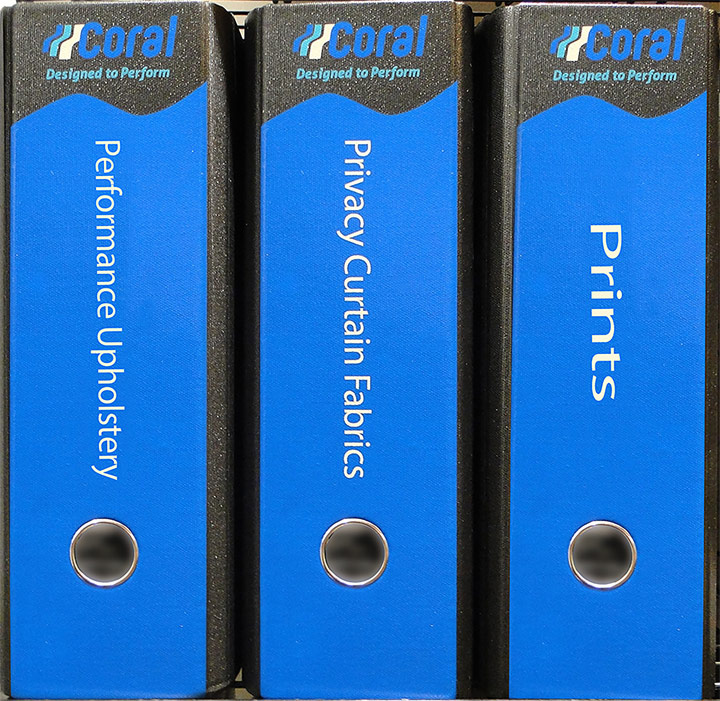 In 2001, Coral was purchased by Charles Samelson Inc., whose far reaching resources supported us in further expanding our product offerings. Today Coral provides privacy curtains, barrier fabrics, vinyls, woven upholstery, sheers, and narrow and wide width prints for window, seating, top-of-bed, accessories and shower curtains − all inherently fire resistant (IFR) and designed to perform in contract environments.
Coral has developed a strong custom textiles department and is a leading source of custom fabric created to meet the design and performance specifications of properties in our key markets. Working with the client property and/or interior designer, we will create the desired design in the colors specified, printed on an IFR base cloth or woven, as required.
Coral's Customer Service Team and state-of-the-art warehouse facility in South Carolina deliver impeccable service. We stock thousands of yards of a wide variety of fabrics and will ship small or large quantities when and where you need them. Add to that competitive pricing and you'll understand why Coral has a reputation for being a one-stop textiles resource for Healthcare, Institutional, Government, Educational and Corporate spaces.
Our newly designed website will help you to explore the multitude of choices in our vast product library, easily accessed with an updated dynamic search engine. Reflective of our heritage, our focus is Performance in 4 main product categories:
Performance Upholstery − Bleach Cleanable Barrier Fabric with Crypton, DuraBlock or NanoTex finishes:
Performance Vinyl − solids and prints in an array of colors and textures
Privacy Curtains − fabric by the yard, or our easy to install Snap-it-Up Program
Prints − on our wide variety of inherently FR base cloths
Order a memo on-line or call us at (800) 621-5250.